View the full list of scheduled presenters for the 2023 Board Game Academics conference taking place on August 2, 2023. 
Want to attend? Learn how to register for the virtual conference from the link below:
Gen Con and Virtual Attendance Options
We are excited to be partnering with Gen Con this year to present our first annual conference during Trade Day on August 2. 
If you are planning to attend in person, please register directly with Gen Con for a Trade Day pass, and sign up for a ticket to the event in the Gen Con Event Ticket System (Event ID: TRD23ND229377)
For virtual tickets, click the registration button on the left and follow the directions there. A full agenda will be posted soon.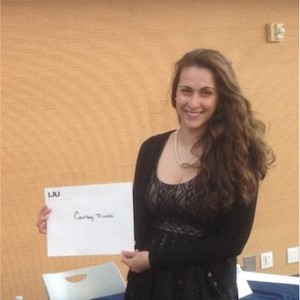 Courtney Tricarichi, Adjunct Professor
Long Island University
she/her
Courtney Tricarichi is a passionate educator, researcher, and entrepreneur who has made significant contributions in the areas of tabletop gaming and learning disabilities. With a deep commitment to education, Courtney has been an adjunct professor at Long Island University and an instructor at Nassau Community College, where she has nurtured aspiring professionals since 2015. As the co-founder of Legendary Realms Games and Terrain, she has played a pivotal role in shaping the gaming industry and creating inclusive spaces for enthusiasts. Courtney's dedication extends to her research on the intersection of tabletop gaming and learning disabilities, exploring innovative approaches to enhance educational experiences. In addition to her academic pursuits, she has engaged with organizations such as the Long Island Professional ADHD Consortium and the International Dyslexia Association, advocating for individuals facing learning challenges. Courtney's unwavering commitment to encouraging educational empowerment and her dedication to supporting individuals with learning disabilities make her a dynamic force in the field of education.
https://www.linkedin.com/in/courtney-tricarichi-b735864b/ 
www.lrgames.fun 
www.litabletop.com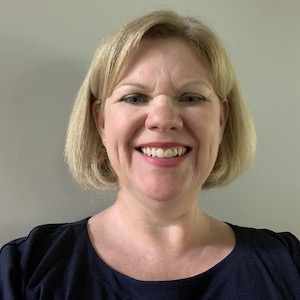 Susan Asbury, Assistant Professor of History
Middle Georgia State University
She/Her/Hers
Susan Asbury holds a Ph.D. in American Studies from The Pennsylvania State University at Harrisburg. She completed a B.A. in History at Berry College and an M.A. in Public History at the University of South Carolina. For nearly ten years, Asbury worked in the museum field as a curator, museum educator, and administrator. Her research interests are in material culture, public history, U.S. history, consumerism, the intersections of popular culture and folklore studies, and social history. She has written articles, book chapters, blogs, and encyclopedia entries on her research. Asbury discovered her interest in the material culture of play while working as associate curator at The Strong National Museum of Play in Rochester, New York, and is currently working on a book that focuses on the early decades of the American board game industry. She serves as an assistant professor of history at Middle Georgia State University in Macon.
Twitter: @suzasbury
Instagram: asbury_suz
Facebook: Susan Asbury
Spoutible: @Suz_asbury
https://www.mga.edu/directory/people.php?name=asbury-susan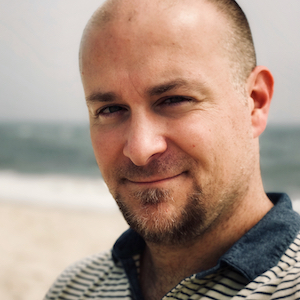 Shawn Thorgersen
Doctoral student, PhD in Curriculum and Instruction
St. John's University
He/Him
Shawn is the guy at the table who just wants everyone to have fun. That said, he is a merciless ruler of galaxies and strongholds across the realm of analog board gaming, and he may or may not feed his meeples at the end of the round. In games of Werewolf, he is totally not a werewolf, trust him. Shawn is currently working toward his PhD in Curriculum and Instruction at St. John's University in Queens, NY, with a focus on the affordances of analog game-based learning with secondary-level students. His writing has appeared as fiction (novel, 2008), produced plays (numerous children's theater festivals and productions), and as scholarly practitioner work (in Middle Grades Review). Currently, Shawn serves as a dean and English teacher at a private high school on Long Island, NY.
@ShawnThorgersen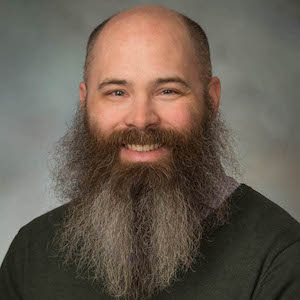 Tim Bryant, Associate Professor of English
SUNY Buffalo State University
He/ they
Tim Bryant is Associate Professor of English at SUNY Buffalo State University, where he teaches courses in American literature, speculative fiction, and film. He earned his PhD in English from SUNY University at Buffalo with a dissertation on Jesus in American popular culture. His research interests include ludic literature and film, weird SF, and analog games. Past scholarship includes articles on ethics of play in Orson Scott Card's fiction, Cold War origins of tabletop RPGs and game books, and Melissa Scott's novel Burning Bright. Tim is currently writing a book about generic time and designing a game about the ideal city. He used an MLA Humanities Innovation Grant to design the game-based course "Cultures of Play" and is looking forward to adapting historical-roleplay modules from Barnard College's Reacting to the Past Consortium to teach early American literature this fall. His favorite games are Dread and The Quiet Year.
https://english.buffalostate.edu/directory/timothy-j-bryant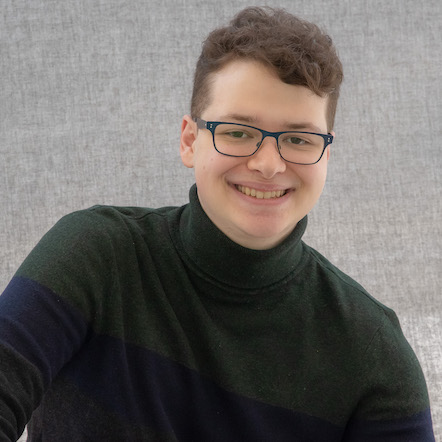 Alexander Jacobi
Wilfrid Laurier University
he/him
My name is Alexander Jacobi. I have a BA and my MA in English and Film from Wilfrid Laurier University. I begin my English and film PhD at Laurier, with a specialization in Textuality Media and Print Studies, in Fall 2023. Because I love public speaking and educating others, I hope to become an English or Cultural Studies professor after my PhD. I also channel my creativity and passion into miniature painting, drawing, creative writing, photography, Dungeons and Dragons, video games, and watching terrible movies.
Instagram – @alexanderjaci64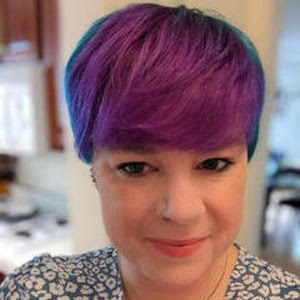 Dr. Stephanie Hedge
Director of Composition, Associate Professor of English
University of Illinois Springfield
she/her/hers
Stephanie Hedge is associate professor of English and Writing Program Administrator at the University of Illinois Springfield, where she teaches classes on first-year writing, digital literacies, the intersections between English studies and emergent technologies, and the ways that words do work in the world. She researches digitally mediated pedagogies and game studies, particularly tabletop roleplaying games, and she is the co-editor of Roleplaying Games in the Digital Age: Essays on Transmedia Storytelling, Tabletop RPGs and Fandom (with Jennifer Grouling-Snider) (McFarland, 2021) and Digitally Mediated Composing and You: A Beginners Guide to Understanding Rhetoric and Writing in an Interconnected World (with Courtney Cox) (Kendall Hunt, 2021). She is currently working on a new edited collection on indie ttrpgs for McFarland's Studies in Gaming series.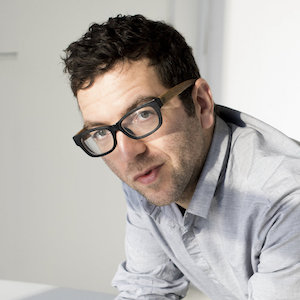 Eric Zimmerman
Game designer & Arts Professor
NYU Game Center
Eric's professional life is about inventing new ways for people to play and teaching others about the craft and relevance of games. He has worked in the game industry for more than 30 years, designing award-winning digital games, tabletop games, and large-scale installations and writing books that helped establish the discipline of game design.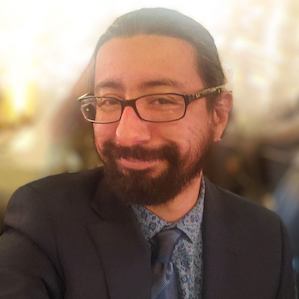 Marco Rodriguez
Old Dominion University/University of Texas at El Paso
he/him
Marco Rodriguez is a doctoral student with Old Dominion University's online program. His areas of concentration are literary and cultural studies and technology and media studies with a particular interest in games studies, critical race theory, cultural studies, and gender studies. He is also a full-time lecturer with the University of Texas at El Paso teaching rhetoric and writing studies. Mr. Rodriguez has written on race and issues of representation within video games. He is interested in exploring how games (mis)represent gender, culture, and race. Mr. Rodriguez has two teenage children and welcomed his third child early this past December. He enjoys playing Magic: the Gathering at his local game store and is currently playing Persona 5 Royal.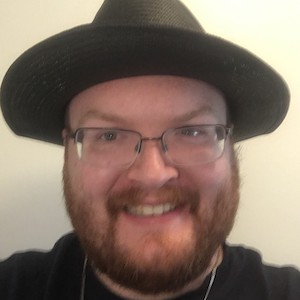 Mr. Matthew Konerth
University of Denver and School of Iliff Joint Doctoral Program
He/Him
Matthew Konerth is a student at the University of Denver and School of Iliff Joint Doctoral Program in Religion specializing in the intersections of religion, film, and neurodivergence. He also works as a chess coach and curriculum consultant for Pals Chess Academy in Colorado and formerly coached for Magnus Chess Academy in the DC area.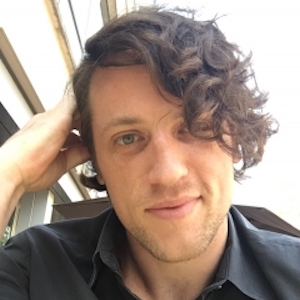 Dr. Justin Cosner
University of Iowa
Justin Cosner is a Lecturer of Rhetoric at the University of Iowa where he teaches classes that include the Rhetoric of Videogames and Videogames as Art and Advocacy.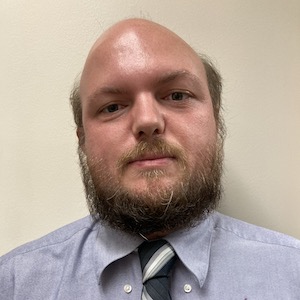 I am an Associate Professor of Physics at King's College in northeast Pennsylvania with a specialization in observational astrophysics and cosmology. I am from Washington State, earned my undergraduate degrees in physics and mathematics from Whitman College, a small liberal arts college in Walla Walla, WA (southeast corner of the state), and my PhD from the University of Utah in Salt Lake City. I have been playing games since a child, got into collectible card games in the 90s, and board games in 2010. I was walking home one day thinking about what to do in my senior seminar class in the spring on days when the students would come from their quantum exams and be brain dead, how could I make that time useful. I had the idea to play games in that class and since then have used a variety of games in that and other classes.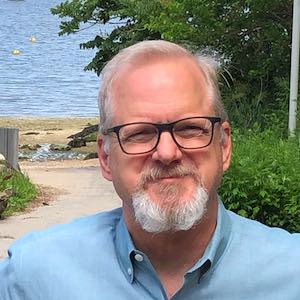 Dr. David Jalajas
Long Island University
He/Him
David S. Jalajas received an AB degree in psychology from Occidental College, Los Angeles, CA, an MS degree in industrial psychology from San Jose State University, San Jose, CA, and a PhD degree in industrial engineering and engineering management from Stanford University, Stanford, CA. He is currently an Associate Professor of Management at Long Island University, Brookville, NY, where he has been for the past twenty-nine years. Prior to that, he was with the School of Business, Clarkson University, Potsdam, NY. His research interests include applied psychology, creativity and innovation, employee effectiveness, and ethical decision making. His research has appeared in such journals as IEEE Transactions on Engineering Management, R&D Management, Human Resource Management Quarterly, Technology Studies, the Journal of Personality and Social Psychology, Organizational Development, and the Organizational Behavior Teaching Review (now the Journal of Management Education).
Interested in attending? 
Learn more about the Gen Con Trade Day event and the live virtual conference taking place on August 2, 2023.